Quality Pastured Meats From Our Family Farm To Your Table!
Ground Sausage Patties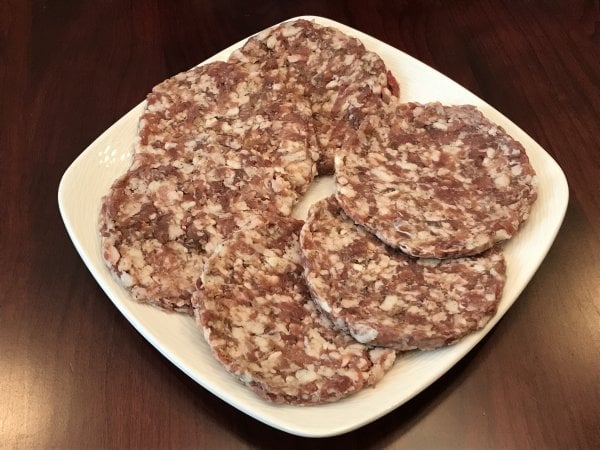 1 Package of 1/3 Lb Patties | Approx 2 Lb @ $6.00/Lb = $12.00 + $0.00 Assembly
Breakfast sausage is seasoned ground pork - these patties are perfect as a breakfast staple or on a breakfast sandwich.

*Note: We have replaced regular ground sausage patties with Whole Hog sausage patties in our last processing order - while regular ground sausage is made from the trimmings when the pig is butchered, Whole Hog sausage includes the whole pig (loin, ham, shoulder cuts, etc).... overall, its just a much better sausage made with much better meat and lower overall fat content.

All of our pigs are raised on pasture at our farm from birth to harvest, and are naturally antibiotic & hormone free.
Website and Online Farm Store Powered By
Eat From Farms