Quality Pastured Meats From Our Family Farm To Your Table!
Ground Pork Burger Patties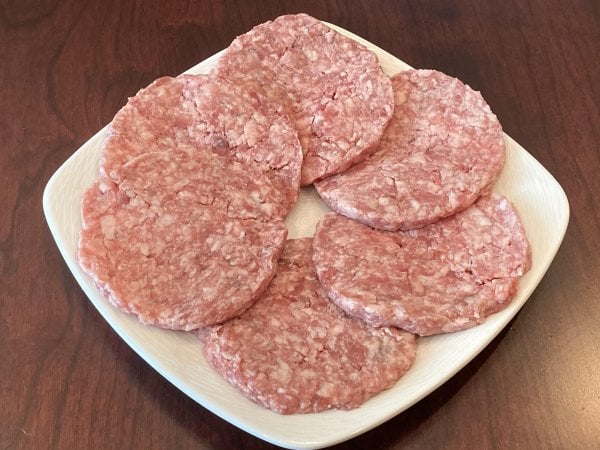 1 Package of 1/3 Lb Patties | Approx 2 Lbs @ $6.00/Lbs = $12.00 + $0.00 Assembly
Whole Hog Ground pork patties, 1/3lb, perfect for hamburgers, grilling, etc!

*Note: While regular ground pork is made from the trimmings when the pig is butchered, Whole Hog Ground Pork includes the whole pig (loin, ham, shoulder cuts, etc).... overall, its just a much better burger made with much better meat and lower fat content.

Each package contains 6 x 1/3lb patties.
Average total package weight 1.95 lbs (range 1.8-2.0 lbs)

All of our pigs are raised on pasture at our farm from birth to harvest, and are naturally antibiotic & hormone free.
Website and Online Farm Store Powered By
Eat From Farms