Quality Pastured Meats From Our Family Farm To Your Table!
Pork Shoulder Roast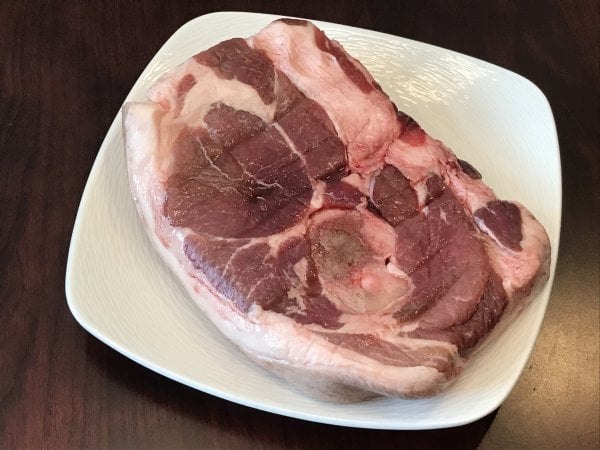 1 Package | Approx 2.75 Lb @ $6.00/Lb = $16.50 + $0.00 Assembly
The Pork Shoulder roast, also called the Picnic Shoulder, is not quite as tender as the Boston Butt cut that is commonly used for pulled pork, but is fabulous when cooked low & slow (think crockpot or braising).

Average total weight 2.75 lbs (approximate range 2.5 - 3 lbs)

All of our pigs are raised on pasture at our farm from birth to harvest, and are naturally antibiotic & hormone free.
Website and Online Farm Store Powered By
Eat From Farms