Quality Pastured Meats From Our Family Farm To Your Table!
Pork Steak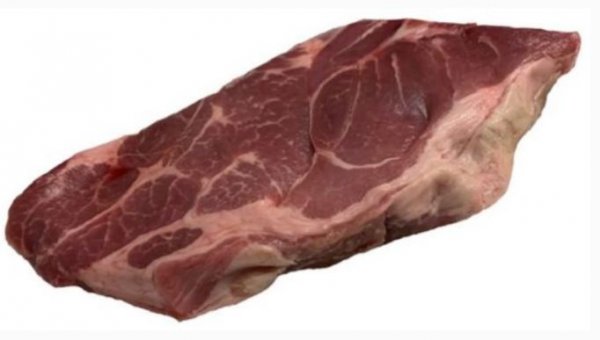 2 x 1" Steaks | Approx 2 Lbs @ $6.00/Lbs = $12.00 + $0.00 Assembly
Note: We cut our current pork steaks at 1" instead of the previous 3/4"!!! Pork steaks are cut from the neck/ shoulder area of the pig, and are great grilled, pan fried, oven-roasted, braised, you name it! We prefer to marinade, dry rub, or simply baste with barbeque sauce, and throw them on the grill!

All of our pigs are raised on pasture at our farm from birth to harvest, and are naturally antibiotic & hormone free.
Website and Online Farm Store Powered By
Eat From Farms