Quality Pastured Meats From Our Family Farm To Your Table!
Smoked Ham Steak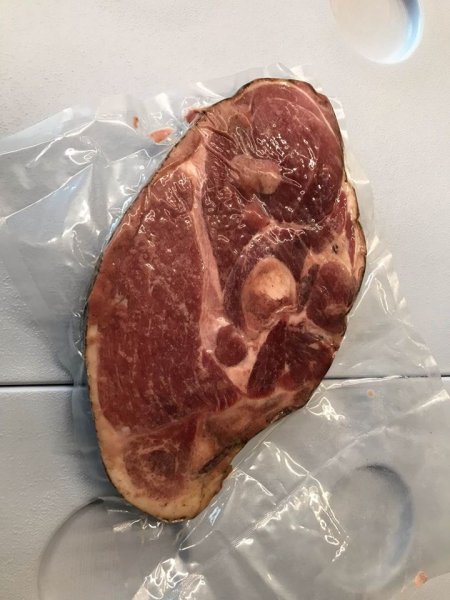 2 Steaks | Approx 2 Lbs @ $7.00/Lbs = $14.00 + $0.00 Assembly
Smoked and cured, these 1/2" thick cuts of ham do a great job of filling up the frying pan! And if you don't need a whole smoked ham, but still crave that taste with your favorite pineapple glaze, these work great :)

2 Smoked Ham Steaks Per Package - Average weight 2.25 lbs (package weight range between 2.0 - 2.5 lbs)

All of our pigs are raised on pasture at our farm from birth to harvest, and are naturally antibiotic & hormone free.
Website and Online Farm Store Powered By
Eat From Farms